Our story goes back to 1960.
Patrice Gautier was a carpenter. His wife, Annick Soulard, had an entrepreneurial spirit. They were made for each other, and to take the Gautier brand from a Vendée warehouse to the ends of the earth.
A lot has happened during the last six decades. Annick's brother Dominique Soulard took over the reins. We fought for our independence, the brand took many twists and turns, 5 million children slept in a Gautier bedroom and our first bed was delivered to Beirut in Lebanon. The Soulard family's commitment has never waned. Because the best promises are the ones we make to our loved ones.
Innovation, Concept, Design. A lot has changed in half a century. But the very essence stays the same.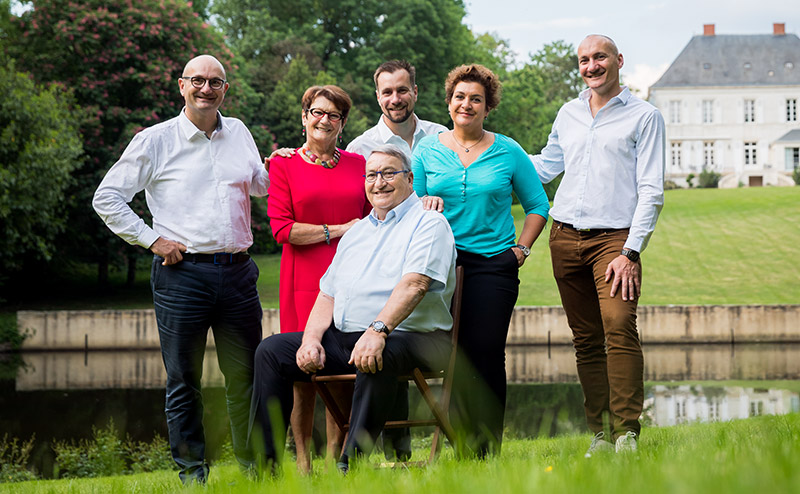 Despite its international presence, Gautier has never lost its family values. Quite the opposite, in fact; it fiercely defends those values with pride.
For Gautier, it's all about passing down through the generations. Created by Patrice Gautier and his wife Annick in 1960, the company is currently run by Dominique and his son David Soulard (Chairman and CEO respectively). They are also joined by three other siblings.
During the 55 years since it was founded, this little company has seen many changes – but the same levels of passion remain intact.
Historical local roots and a vision
The company was founded in the Vendée department in western France, more specifically in the town of Boupère that is still home to one of the current production sites. Loyal to its roots, Gautier has also remained loyal to its high standards in terms of quality, commitment, responsiveness and constant innovation.
Its 2015 investment of over 10 million euros in its Boupère production site is proof of Gautier's desire and ambition to continue expanding, both in France and abroad. The family-run group now boasts over 120 stores worldwide and is continuing to expand its network.
Gautier: a true visionary
In 1960, Patrice Gautier was the first person in the world to develop bedroom furniture for children. The first junior bedrooms were a huge success, rapidly establishing the company as the market leader.
Their creative design and practicality helped raise Gautier's profile, making it renowned as a true pioneer in France and throughout the world. Over 55 years later, the same audacity, passion and innovative spirit demonstrated by Patrice Gautier continue to lie at the heart of the company.
Humility, trust and honesty have always been one of our key assets, and always will be.